My 2014 World Triathlon Series campaign didn't start the way I'd imagined. After 4 races, I'd managed just one top 20, and a 21st, 23rd and 31st. It's fair to say that I was starting to get a little frustrated that I wasn't seeing much improvement.
Since arriving in my European base of Vitoria, things started to click a little more. Instead of feeling like I was just managing to get through training, I was pushing it. I started to feel like I was back to normal and ready to race!
So heading in to Chicago I was pretty excited, and I had a feeling I could make something good happen.
The course was quite different to any other Word Series races, in particular the bike course with 48 x 180 degree U Turns and 68 x 90 degree turns over 40km. It was going to be interesting to see how this aggressive course would affect the race.
It was clear that on race day it was going to be ridiculously hot and humid. These conditions are something that I've had serious issues with in the past, and it did worry me a little. Heat stress can be dangerous and as I've found out is not conducive to successful racing.
I had a plan though and I knew what I had to do to limit the stress and have a successful race: swim hard, ride conservatively and pace my run to within my limits.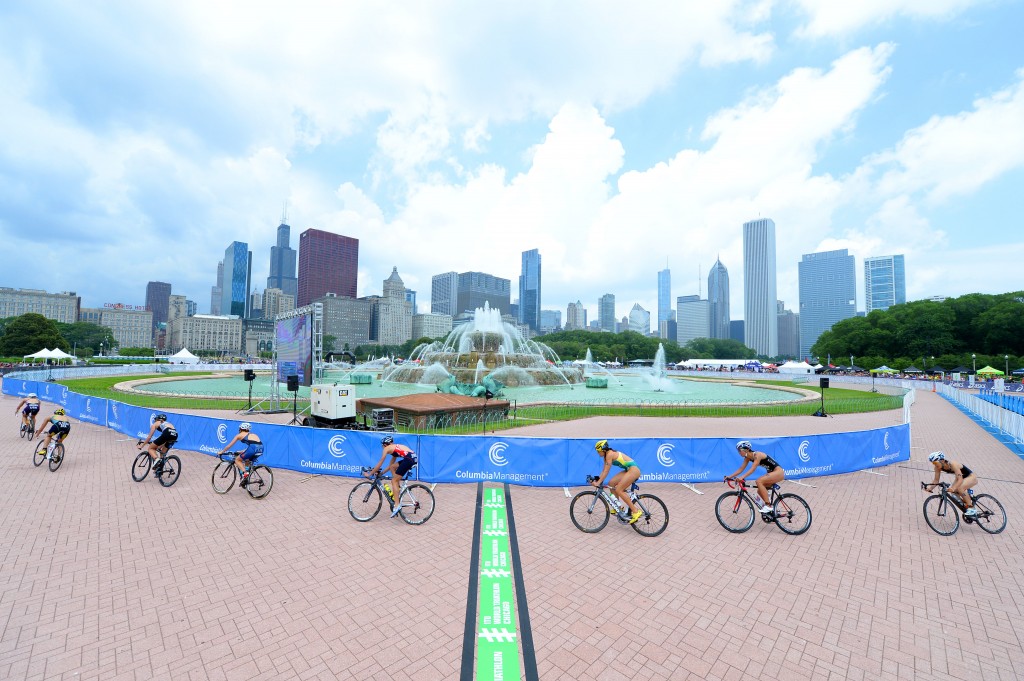 Thankfully, the organisers decided to make the swim non wetsuit (even though the water was slightly too cool for that) due to the extreme heat. I was happy with that.
Lake Michigan was really choppy on the day of our race so after diving in I focused on an aggressive initial 200m then getting around the turn buoys in good position. Before I knew it I was diving back in for my 2nd lap in 5th! I ensured I kept my stroke speed up in the second lap and I exited the water and headed for the first transition within the first group of 10. Swim = success
We had a little gap back to the second group and I helped out where I could to ensure we increased our time on them but I also didn't dig too deep and let my body's core temperature get out of control. My group of 11 got off the bike with a one minute gap over the chase group where some quality runners were positioned.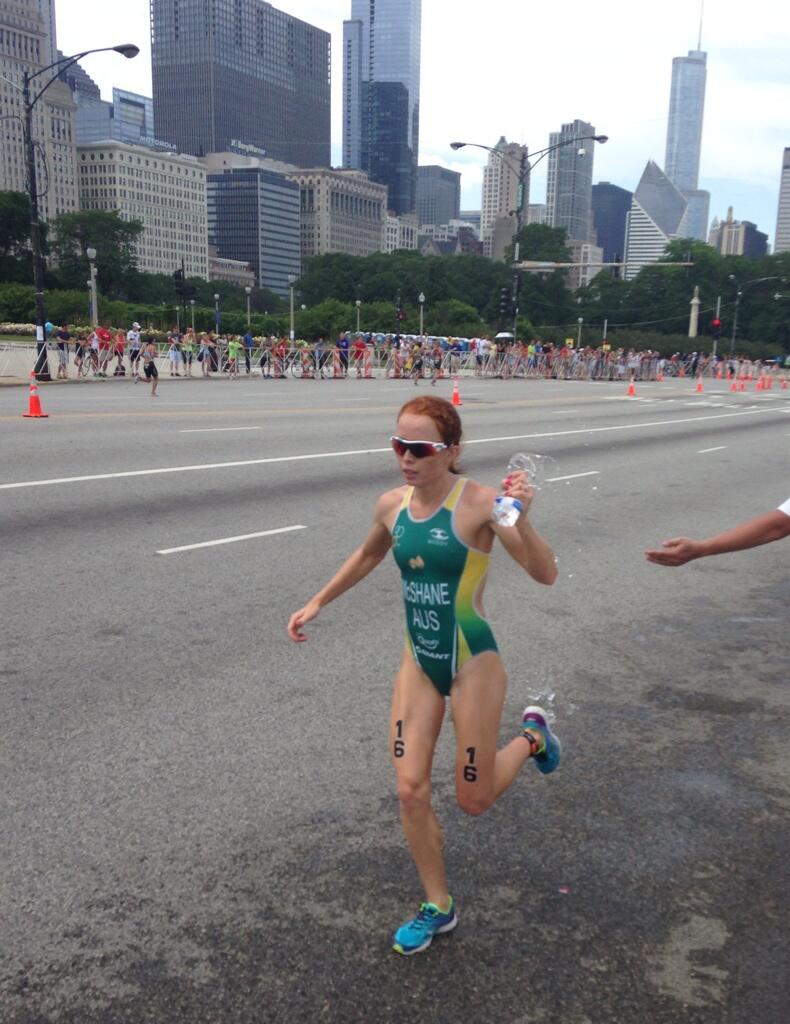 I know my limits in the heat, and for me the run was going to be about pacing myself and focusing on my own race. Over the 10km it felt like it was getting hotter and hotter. My position moved around as I began to catch some of the early pace setters and several girls from the second pack caught up. I couldn't have been any happier to see the finish line and I crossed in 10th place.
 I'm happy with how the race turned out. My first top 10 of the year in conditions that I've only ever fallen apart in has given me a lot of assurance for the future. For me this year was always going to be about building through the season and I'm confident that this past weekend has been part of that progression.
Thanks for all the support!
Charlotte