It's official – my 'off season' is over!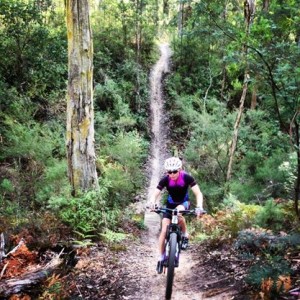 I had a crazy busy but very enjoyable couple of months. I spent the majority of time back home in East Gippsland at my parent's house. Since I left in 2009, I haven't spent more than 2 weeks there at a time so it was nice to get settled back in to my old room!
After the Edmonton Grand Final, I entered Xterra World Championships in Hawaii which was in late October.
My Dad, Sister and partner Brendan had decided earlier in the year they were going to race so I signed up to join them. I had around 5 weeks to prepare on my mountain bike and considering I hadn't been on one since I left home, there was a lot of work to be done! It was so much fun training for it though. I entered some local mountain bike races in the lead up, and it was great to do something so different. 5 weeks wasn't quite enough for me to keep up with the top girls but I did improve my skills a fair bit.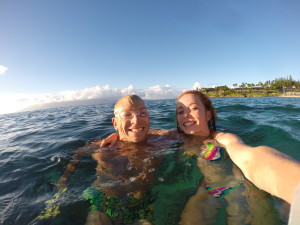 The race itself was awesome. The Xterra atmosphere is very different to ITU and it was honestly so nice to go in to a race with absolutely no pressure or expectations on myself. It was incredibly tough and I made quite a few mistakes (including a dramatic crash!) but I crossed the line in 7th elite female, which all things considered I'm happy enough with. More importantly though, I got to watch my Dad and sister Colette cross the finish line ! It was a super painful 3 hours, but I'm fortunate for the opportunity.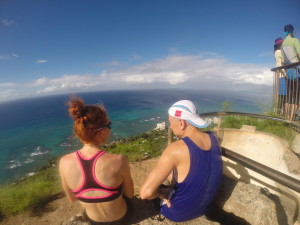 I spent another week in Hawaii with Brendan and my family in both Maui and Honolulu relaxing and exploring post race. I've been to Hawaii twice before and it is definitely my favorite holiday destination, its beautiful.  I loved our time there – we had so much fun and I'll never forget it.
Not long after arriving back in Australia I had my wisdom teeth taken out which was quite an experience itself. It wasn't super painful but I didn't handle not being able to eat what I want very well …. Especially during the off season. I enjoy food too much! Thankfully I recovered quickly.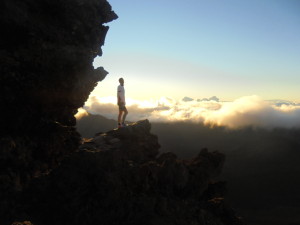 I also had the opportunity to catch up with friends, spend time with my nieces and nephew, visit some of my wonderful sponsors, take up Pilates & yoga and attempt stand up paddle boarding, which made for an eventful couple of months!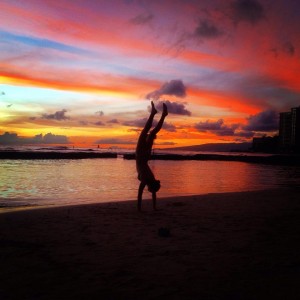 This week I'm back to normality as I officially started back training for 2015 in the usual pre season spot of Falls Creek. I'm excited, happy and in a very good place. I can't wait for next year!
Thanks for all the support,
Charlotte