There aren't many courses on the ITU circuit that compare to Auckland. I don't think it matters how your body feels… It's always going to hurt from start to finish. Its tough.
When you're not 100% on, it's a very long 51.5km.
A non-wetsuit, 2 lap swim in the chilly Auckland harbor. For the first lap I barely felt like I was swimming… I was just fighting for position desperately trying to find some clear water. I got two big hits to my left eye, which knocked my goggles off. No big deal, we prepare for that.
I managed to rearrange them slightly on the short run on the pontoon before diving in to begin the second 750m lap. I could then get a bearing of where I was positioned: just off the back of a big group. I spent the next lap trying to tack onto the back.
On to the ride, I was behind the front group but I was surrounded by some strong riders and I was confident we'd catch the leaders early on. We were closing in on the group significantly when on the third lap (of eight) I was all of a sudden at a standstill. Another girl a few places ahead in the group had hit a side barrier and hit the deck leaving those behind, including me, with no where to go but straight into the pile up.
I didn't touch the ground. Bikes and bodies became entangled with my back wheel jammed pinning me in the middle. If it's hard to imagine there is plenty of coverage on the ITU highlights video. It was an awkward situation to say the least.
So after what felt like forever, I managed to become unstuck, got up, checked my bike and off I went. I think I spent maybe half a lap on my own trying to track down some others to work with.
We regrouped and still had five laps (25km) to go. That's a long way when you're now a few minutes behind the leaders.
I'd love to say that I then went and busted out the best 10km of my life, but I didn't. It was probably one of my slowest ever.
So I crossed the line in 31st, demoralized and wondering how I managed to get it so wrong.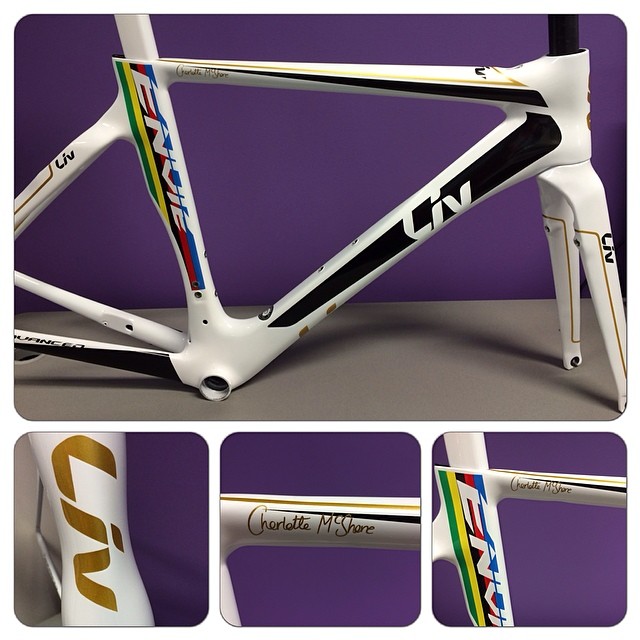 I'm lucky though. The lovely people at Liv Giant Australia custom designed my bike for me this year – it's decked out with the World Champ rainbow stripes. I only need to take one glance at it & I'm reminded of what I am capable of and what I did and how I felt in London last year. Now I'm motivated, not demoralized. My bike means more to me now than ever.
So Auckland sucked, big time.
Thanks to my coach Jamie Turner, I was 100% physically prepared and I'm gutted that I didn't show it.
I head off to Cape Town in two weeks time for Round 2.
Thanks for all the support.