2016 was a tough year. I achieved 2 of my 3 goals for the year but missed out on the big one and so I write this with disappointment and a deep hunger. As an athlete you often focus on setbacks rather than stepping back and appreciating what you have done. When I arrived back in Australia after the Cozumel ITU Grand Final I had a lot of people congratulating me for my season, which confused me. I missed out on the most important race of the year. As far as I was concerned – it was largely a failure. But, with some time away from training, racing and the triathlon world I've started to realise now that those people were congratulating me for how I made the most of the situation I was in and now every day I am a little more proud of my result in Mexico and the many small victories I'd temporarily forgotten.
This year I relied heavily on emotional support. The words of encouragement that I received from my family, coach, friends, my training group (the Wollongong wizards were amazing in my time of need), my sponsors, fellow competitors, members of the triathlon community and such kind strangers was overwhelming and I can assure you were the reason I was able to finish off the year strongly. So thank you.
My sights are firmly set on looking ahead towards 2020. I watched my training partner and friend Gwen Jorgensen win gold in Rio this year and seeing what it meant to her was enough to inspire me on for another 4 years.
In a few weeks I'll head back up to Wollongong to join my training group and coach of the past 8 years, Jamie Turner and then it will officially all start over again

In the mean time – I've done a month by month review of all my races over the past 12 months. Have a read below

2016 in review
March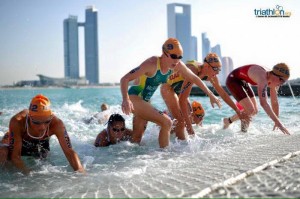 I lined up for my first race of the year at Abu Dhabi WTS. Starting the season off the back of a solid training block I still had no idea what sort of shape I was in but looked forward to testing myself out. I finished up 8th which was a start to the year I was not too disappointed with!
April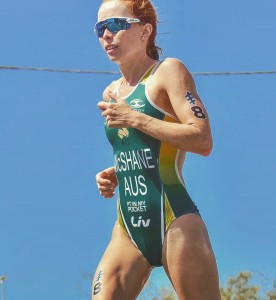 Gold Coast WTS had been my focus for a long time as it was the only automatic selection race in 2016 for the Aussie Olympic team. About 100m into the swim I took a pretty big knock to the head which forced me to momentarily stop – and I never regained a good position throughout the rest of the race. Knowing the sort of form I was in I was definitely disappointed with this one.
May
Yokohama WTS was next up. I'd put my head down and tried to forget about the failure in Gold Coast and focused on having the best possible result in Yokohama. I still feel like it was the best race of my life. I was amongst the leaders out of the swim, played it smart and held good position on the bike and had a really good run to finish up a 5th – the closest I'd ever been to the podium at that stage!
June
A few days after Yokohama I found out I hadn't made the Olympic team. I took some time off before getting back to full training. A few weeks went by before Leeds WTS popped up.  Needless to say I didn't have a very good race. I ended up 16th.
July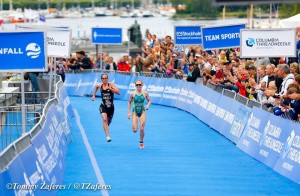 Stockholm WTS was next up. This year the course was slightly different to previous years but still incredibly tough. I finished up 7th which I was fairly happy with.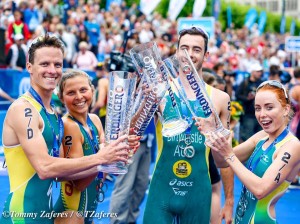 Hamburg WTS was a couple of weeks after Stockholm. It was a strong field and I didn't have the best race but held on for 16th. The next day I was fortunate enough to have the opportunity to race in the World Mixed Team Relay Championships where team Australia finished 2nd!
August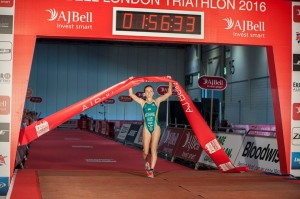 I headed over to the UK for a few weeks in August with my family. I raced the iconic London Triathlon before heading up to the Liverpool Triathlon managing to pull off the win in both events! It was a lot of fun doing some different racing, spending time with my family and mixing up my training environment before heading over to Florida to prepare for the final WTS.
Whilst preparing for the ITU World Triathlon Series Grand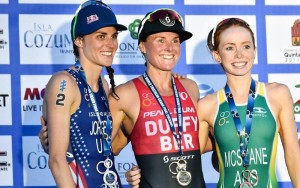 Final in Cozumel, I decided I wanted to doeverything I could to have the best possibility to walk away from the 2016 season proud of my achievements. Two of my big goals for the year were to achieve a WTS podium and finish in the top 8 overall rankings. I ended up 3rd in Cozumel and 8th in the rankings.
October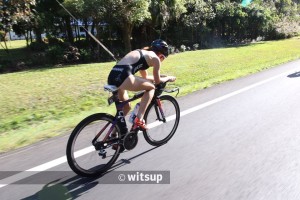 I had taken some downtime after Cozumel but wanted to race a couple more times before having my official break. I raced both the Nepean and Noosa Triathlon where I finished up 3rd in both.
November
I was fortunate to have the opportunity to race the Hamilton Island Triathlon and Brendan and I headed up there for the weekend. It was such a fun weekend and I loved exploring the island and meeting a lot of new people.
The following week brought me to my final race of 2016. The World ITU Cross Triathlon Championships was an event I was both scared and excited for. I only had a couple of weeks of specific preparation for the off road event and I wasn't quite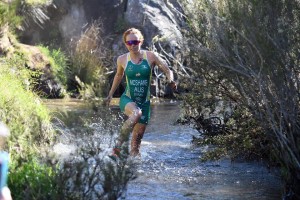 skilled enough for the course but I loved every second of the race! The support out there on the course was amazing and I was pretty happy to finish up 4th. I also took part in the mixed relay the next day where Australia won

 I was able to race alongside my Dad too which was fun.
Thanks for your support – See you in 2017!
Charlotte
Photos thanks to : Tommy Zafares, Witsup & Delly Carr