After a break from triathlon to relax and recharge I recommenced training around 4 weeks ago. I spent the majority of my time off in Melbourne and my hometown of Bairnsdale – I spent a lot of time with family and friends which I'm not able to see the rest of the year. It was great to have the freedom away from training to do things I often can't when competition is approaching – the pleasure of switching off the alarm and sleeping in!!!
I've returned to Falls Creek (in the Victorian High Country) for my first block of training. It's the perfect place for my early season training: its peaceful, stress free, no distractions and the running trails are endless.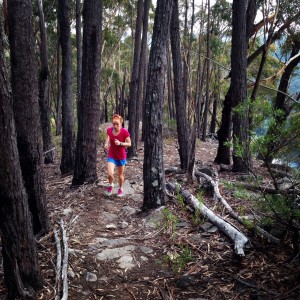 Training at this time of the year for me is very much aerobic and strength based and I'm slowly but surely starting to rebuild fitness. This year there has only been three of my training group on camp – myself, Jake Birtwhistle and Ryan Bailie. The rest of the group, including my coach Jamie, will join us up here Falls Creek in January. Training intensity will begin to pick up with the increased numbers and improving fitness.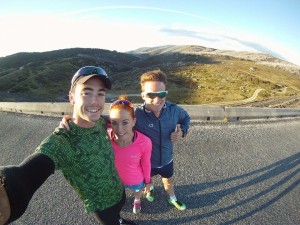 I'll head home this weekend to spend Christmas with my family. Christmas is always my favourite time of year as my whole family manage to get together – which is a difficult task with everyone's busy lives. It will also be the last time I'll spend time at my family home before the end of the season around October.
I have loved 2015 – it didn't go 100% as planned but I had many great opportunities and I'm excited for the challenges ahead in 2016

Thanks for your support!
Charlotte