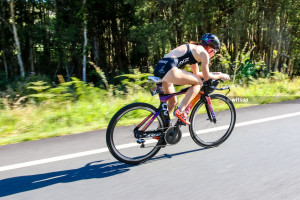 I've been back in Australia for around 2 months now after having a short holiday in Cancun after Cozumel WTS. This is always my favourite time of year. I love coming home and catching up with family and friends and taking to training at a much more relaxed intensity.
Back home in Eastern Victoria I started preparing for my last few races of the season which kicked off with the Nepean Triathlon and Noosa Triathlon double – both inconic races in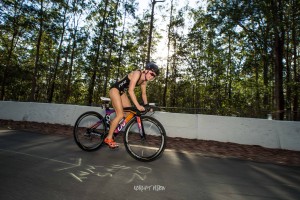 their own right.
It was fun to mix up training and jump on my Liv Avow time-trial bike which had been waiting at home for me all year. I never quite felt like I adapted as well as I would have liked but I managed to finish up 3rd in both races behind Ashleigh Gentle and Natalie Van Coeverden and considering the competition I was pretty content with what I was able to achieve

A couple of weeks after that, I dusted off my road bike which hadn't been used since Cozumel and travelled up to the Whitsundays for the Hamilton Island Triathlon. What a beautiful place to race! But it was far from a leisurely tropical tour of the island: it had a mixture of everything from riding on the exposed airport runway to the incredibly steep hills covered by rainforest canopy and for the final few hundred metres of the run we got to slog our way along the soft sand Catseye Beach to the finish line. We had such an incredible weekend of racing and exploring the island, visiting the Hamilton Island Primary School and helping out at the kids triathlon clinic. I managed to finish up 2nd in the race too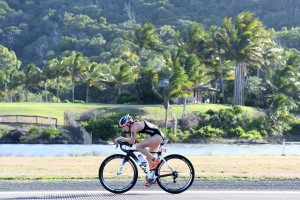 which was nice.
The most fun, scary and demanding element of my end of season stint was yet to come. Back in April my friend Jess Simpson convinced me into signing up to the ITU World Triathlon Cross Championships which were being held in the Snowy Mountains.
I've competed in Xterra quite a few times and I grew up mountain biking but I didn't quite realize how rusty my skills would be or the lack or preparation time I would have! I also had no idea that almost all of the course around the sunning Lake Crackenback Resort would be tricky single track. I had a couple of weeks to prepare for it and thankfully my dad Frank was also racing so I was able to train and learn a thing or two alongside him.

Its safe to say I was scared heading into the race. I spent a few days in the lead up to the race going over the course and there were quite a few parts I hadn't been able to complete without dismounting my Liv Lust. The amazing thing about off road triathlon though is the friendliness and camaraderie of the athletes competing. Whenever I was out practicing on the course someone would see me struggle on a section and would stop and give me tips. Jess (who was also competing asan elite and an awesome rider) took me around and showed me the best lines. The girls I was racing against (who all knew my skills weren't up to scratch) gave me confidence before the race that once I was out there I'd be fine. The spectators on the day were amazing, always cheering and supporting me. It was the most amazing experience and quite a different atmosphere to my regular super intense ITU races.

The run leg was just as crazy as the ride and I actually tripped over 5 times in the first lap (and lost my shoe in the mud 3 times). I had a blast and completely surprised myself by finishing up 4th amongst a field of awesome off-road athletes.
The next day I was asked to compete in the inaugural ITU World Triathlon Cross Mixed Team Relay Championships with off-road legend Ben Allen and two newly crowned age group world champions Kate Bramley and Rowan Beggs-French. I went off first and managed to get a lead which was extended by the whole team and Ben Allen anchored us home to cross the line as the first ever World Champions!
I had an awesome time preparing for the event alongside my Dad, had a great time at Lake Crackenback and am thrilled I chose to extended my long season to include some Oz based events!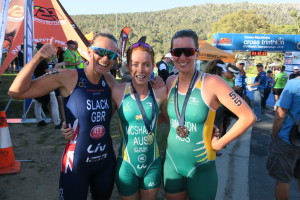 I'm now officially on my break before I start back preparing for 2017!
Thanks for all your support,
Charlotte
Photos thanks to : Korupt Vision / Australian Triathlete Magazine, Witsup, Delly Carr