I was pretty excited to head back to London after winning U23's there last September. This race was of course going to be quite different – the best girls currently in the world over a fast sprint distance rather than the full Olympic length.
With 65 athletes on the start line and only 250m to the first buoy it was going to be critical to get a good start.
I put pressure on myself to do just that and I also made the decision to swim quite wide around the first couple of 90 degree turn buoys so that I'd have some clear water and avoid the fighting. I came away unscathed and after hearing of some stories about how rough it was out there, I think it worked well for me!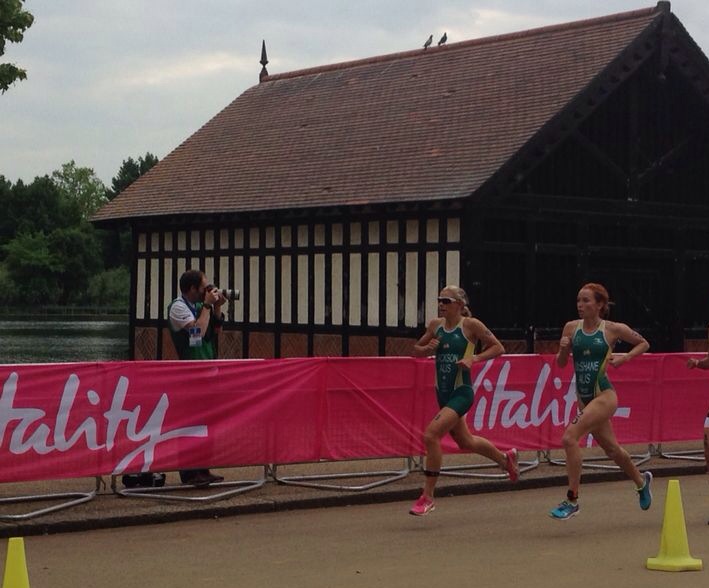 I exited the water in the chase group, with a group of 11 15 seconds up the road – still not front pack but a definite improvement on my last few races. With some of the pre race favourites in our group I was quite surprised that we didn't make any ground up on the front group and we started the run around 20 seconds down.
I was perhaps a bit fatigued and flat with all the recent travel, and I struggled to really get going in the run, which is less than ideal when its only 5km! However I had some key processes I went in to the race focusing on and I am content knowing I was quite successful in fulfilling these goals.
I finished in 23rd. I'm not completely content with this result but it wasn't a huge disappointment either. I have a few weeks of training to do in Vitoria before I head to Chicago in 3 weeks!